THIS GIFT YOU RECEIVE FROM THE PUBLISHER WHEN YOU SUBSCRIBE TO OUR MEMBERSHIP
PERIODICALLY WE WILL UPLOAD MORE VIDEOS!!!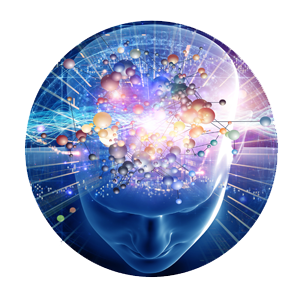 ABC – MANAGE AND CONTROL YOUR BODY AND EVENTS
Efficient methods, techniques for healthy and happy life. Based on the work of Grigori Grabovoi "The Unified System of Knowledge". The ABC Course was compiled to deliver knowledge in the form of videos.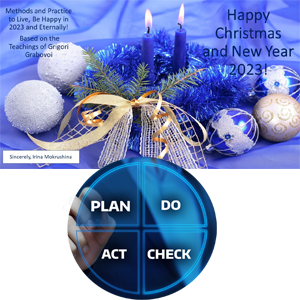 Super control methods to ensure harmonious events in 2023 and eternally! This practice has proved its efficiency 100%. Recommended to practice as soon as you see it:) Happy Merry Christmas and New Year!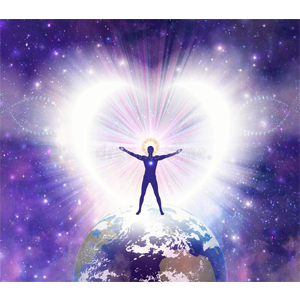 By remembering and establishing this state of the Spirit, it is possible to restore matter through the Spirit, which is Life-giving and Holy in this case. Then one can expand such a spiritual action to the whole matter of the organism, considering external events, and thereby, reach the spiritual state corresponding to eternal development.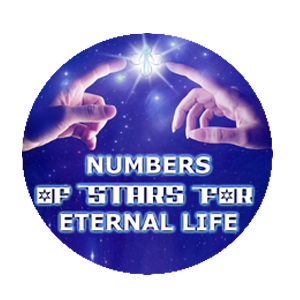 NUMBERS OF STARS FOR ETERNAL LIFE
The distant stars, from which only the light can be seen by physical eyesight, have subtle connections with the Soul of man.
Man can perceive the light of his Soul with physical eyesight, which is mixed with the color of human body.
You can see with this understanding, that the starlight is crossed and combined with the light of the Soul at a distance from   human body and on human body at the physical level.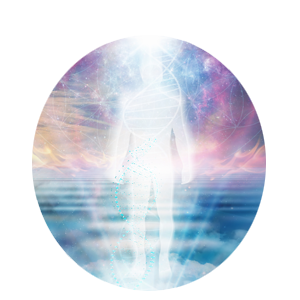 In some cases, you can undertake physical actions and in others you can perform a spiritual act to normalize events in the direction of eternal life. This kind of perception develops your Spirit, your Soul and your Physical Body to such a level that the creation of man's matter occurs on a spiritual basis.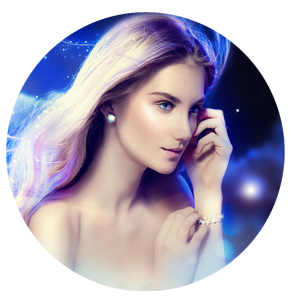 Practice in the creative environment of eternal matter and interconnection with God, the Soul, the Spirit and consciousness to create your body and life events!
DIVE IN THE WAVE OF YOUTHFULLNESS TO REJUVENATE in these videos to explore this area to restore and normalize physical body, to recreate it in its divinity, to practice the methods and technologies generously given us by Dr. Grigori Grabovoi.
The goal of this Teaching is also to show that any matter, any information is
fully restored
, and therefore, the destruction is already here just meaningless.
Rejuvenate and recover here and now.
Manage your body and event.
Get positive thinking and real outcomes.
Enjoy the transformation in your body, Soul and life events.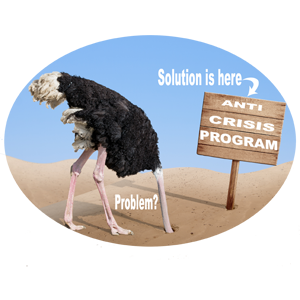 Based on the "Teaching of Grigori Grabovoi about God. Correction of Crisis Situations." You would learn: • What precedes a crisis situation? Why and what did the situation arise for, who is it focused on? Is there a crisis? * How to fix a situation that can be called a crisis. * How to find a solution to any crisis.
"To make mistakes is a waste of time." G.P. Grabovoi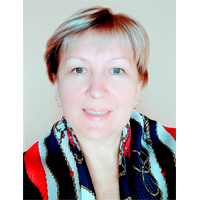 "Irina Mokrushina is a very gifted clairvoyant and excels with her knowledge and expertise in the teachings of Grigori Petrovitch Grabovoi. She is exceptionally proficient in business and is the perfect mentor to assist you in the awakening and realization of your true potential in every aspect of life."
"I was impressed by the clairvoyance and forecast techniques, health regeneration and controls in the difficult situations' methodologies.
I removed fear and phobias, increased self-confidence, moved forward with the business activities much faster and more efficiently. For the first time in my life, I stopped looking for new contract opportunities in my engineering career despite having my contract terminated. I went instead to build my own dreams and pursue my own goals."
"I managed to get on national TV during this course, I began working on my site and I also began succeeding with the sale of my … products. This great start gave me full confidence that the new implemented controls were beginning to work for me…"
Consultations with Irina
"Consultations were all useful, especially for the DNA controls for eternal life and perfect health which I practiced extensively and made me look even younger than when I began the course (hair gone darker!!)"
"… this is ground breaking development for any soul, and of course I had to sell the idea to all the trillion cells of my body that eternal life is indeed a reality and not a pipe line dream. And my consciousness had to sell the same idea to my subconscious so that old paradigms were able to get wiped out once and for all…"
"I removed all fear and uncertainties, I have grown my consciousness level to a much higher state, I have been gravitating towards the 5% of people that have success in their lives no matter what their endeavors are. I feel like a much better individual than when I began this course. And I will go through all the course printed material throughout my eternal life in order to get better at it, without never stopping."
"I strongly recommend the Business course to everyone who wants to experience a new consciousness level towards eternal life and eternal development and break through the barriers of living defensively in a darkened life. Irina Mokrushina is the best qualified and experienced teacher that anyone might have when it comes to learning these key vital skills."
"I thought the work on regeneration was positive. I now have the tools to reverse my health issues in a positive way. I am really enthusiastic about this work.
I also enjoyed the use of light and love. These controls I can use at any time and in any place.
I have a notebook with many of the controls. After each webinar I would write down and practice the techniques.  Everyday upon waking up I would so a control from the previous webinar. The controls became easier to utilize upon practicing. I am feeling more relaxed and I waking up with less pain. It is wonderful."
"Also, many of my issues were perceptible, I was able to do controls on those issues. I became more conscious in a positive way. I was less negative in my approach to life and my everyday dealings. I am not dwelling on the negative. I am sending positive energy into the world."
"The consultations were extraordinary. Irina Mokrushina helped me to understand the material. She worked with me and helped me move the controls. She is kind and gifted teacher."
"Irina answered all my questions and she seemed to know what questions I did not ask. After each consultation I felt more knowledgeable. It was a great experience."
"The consultations were efficient. During one of my consultations, we worked on fear. Irina led me through the control, and I could not feel the fear any longer. She did this work by using the chemical formulas we used during the webinar. I feel comfortable that I can do this work efficiently as well. That is so important Irina gave us the knowledge but helped us to do this work ourselves."
"Yes- i loved the consultation."
"I would work on my issues by listening to the webinars 2 or three times. Listening to the webinars was a great opportunity to go over what we learned and to practice. I tried to learn so that I could practice without listening to the tape. I wanted the controls to come naturally. I am using the controls while watching television, during my workday and whenever I feel anything negative. It is becoming a part of my everyday existence. Hooray! The results are I am feeling the waves of eternity, I believe I am an eternal being. I feel love and loving more often. I want to continue my progress. I am happier and more relaxed. This work is a blessing."
"I highly recommend Irina Mokrushina as an educator and spiritual teacher. She is thoughtful and very knowledgeable. She makes the work easy to understand. She practices what she teaches. She is patient with her students. She answers all our questions. I look forward to studying with Irina again!"
"Thanks be to God; thanks be to Grigori Grabovoi."
"Irina Mokrushina is a very gifted clairvoyant and excels with her knowledge and expertise in the teachings of Grigori Petrovich Grabovoi. She is exceptionally proficient in business and is the perfect mentor to assist you in the awakening and realization of your true potential in every aspect of life."
"To whom it may concern:
Letter of Reference for Irina Mokrushina, lecturer and consultant for the Teachings of Grigori Grabovoi at the Education Center
As I was working with Missis Mokrushina rather intensely for 3 months on the theme "Creation of body and Device PRK-1U", I would like to leave a message for the people, not knowing her yet and still hesitating, if it would be worth to invest in a course or webinar or seminary with her:
YES, just DO IT!!! You will NOT BE DECEIVED!!!
Irina is giving her courses with full commitment: She is always trying to adapt the material best for her students, always searching for solutions which would be helpful for them.
She has a dense program, so if you want to progress, you are quite right here! Nevertheless, you are not left alone, if now and then you need some more explications or some help.
In this sense the very personal consultations, perfectly tuned to your needs, really work miracles and can bring a precious opening. Shy persons too will get their answers here, if they prefer for some reason privacy to sharing with the group.
2 further positive points for me were, that on the one hand Irina tries to stay as close as possible to Grigori Grabovoi's works, on the other hand she integrates her long personal experience and personal understanding, which makes it easier for the group to understand as fast as possible.
She has fully dedicated herself to spread this important and fascinating knowledge and does it with great patience: So, nobody is feeling bad if once he is "blocked" and does not understand at all.
Not to forget: Irina – in my opinion – has a good hand for choosing the learning materiel, which allows to become acquainted with very different methods and controls. Despite everything, it turns out, that in the end all this forms a harmonious ensemble.
It is a real chance she gives her students to combine their studies with the work with the PRK-1U: It accelerates all positive processes.
I would also like to mention that Irina, due to her English skills, did the precious work specially for us, to translate works, which were not yet available in another language than Russian – I found this great and I am grateful that I had the possibility to get to know these works with wonderful controls.
Quite useful too, that Irina is clairvoyant. That is why she can – even at distance – help with the control or give instructions how to make it better! You can be quite trustful. And a constant progress is ensured.
And she is such a likeable, warm-hearted person, full of understanding, love and light, so that studying becomes a pleasure!
As for me I am looking forward to other courses from her and whenever possible I'll enroll!
What about YOU?!  Perhaps we'll meet there?;-)
Yours sincerely
Elke, full of calm, joy and light after this 3-month course…"
_____________________
"I went to work did not know transportation was delayed and used a control, it led me to use a different train line and took me to work fast without delays, to mention one…."
"I have used the numbers to go well in my exams – which heads towards my career, and also for our small family business – the number for cashflow – and people started paying their accounts all on time and quickly. Very happy"
"…  my friend's father was literally dying (medicals give up on him) and i used number series for resurrection and eternal love and at the same time i was performing reconnective healing, he felt immediately better."
"I said out loud that I made a decision to live Eternal life. The next moment I perceived a cold sensation on the top of my head and tingling, then the crown chakra opened widely and a powerful energy started streaming down the central channel illuminating the entire nervous system. With my inner vision I perceived my spine as a trunk of the tree branching out throughout the whole body while I was standing and embracing the Globe with my arms. I was mesmerized and elated as I witnessed the 'Tree of Life" in my body being in unity with the entire world. Then I begin to assend to Cosmo. Majestic!
Irina Mokrushina gave me a practical knowledge how to execute control, and use methodology for rejuvenation, regeneration and event control. In particular, for increased adaptation to environmental changes and increased confidence, rejuvenation of the liver and body detoxification, status post childhood vaccination."
"Glad I didn't drop off the course. On top of everything, it taught me a discipline."
"I am having dreams at night, that I remember. It's alone is a big comeback to me… If you remember, I lost this ability due to childhood accident."
All these improvements I attribute to the Teachings of Grigori Grabovoi.
Irina Mokrushina is an accomplished teacher with a lot of experience to help students in the study process and implementation of the teachings of Grigori Grabovoi."
Contact her;
WhatsApp: +7 9631639045
email: irivasan@gmail.com

YOU WILL FIND ALL THE INFORMATION ABOUT THE BOOKS OF GRIGORI GRABOVOI
Just click here:
https://globalgrigorigrabovoi.com/
And something more…
The gift you receive from the publisher when you subscribe is the same format that we use on the electronic books of https://globalgrigorigrabovoi.com/